The services of the guest house
Dinner, breakfasts, gourmet platters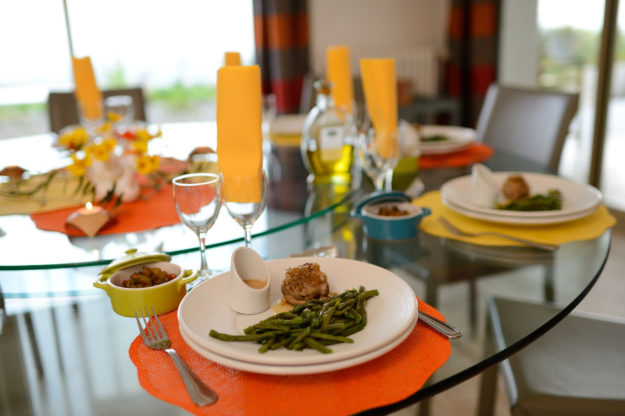 Dining
Cooking in resonance with the spirit of the place through the seasons with light, balanced food, as much for lunch as for dinner.
We offer a fixed menu a few nights a week (in estival season subject to a minimum of 4 participants )
On the nights, that we don't serve dinner, a gourmet platter can be prepared for you.
Dinner
starter, main course, dessert –  45€ per person –  reservation  necessary. An aperitif with appetizer, plus wine and coffee are included.
Gourmet platter
Ideal on the day you arrive, a gourmet platter consisting of cheeses, specialities of Nice and cold fish or meat can be prepared for you. You can enjoy it at your convenience on one of the terraces or in the dining room – price 35€ per person, including drinks.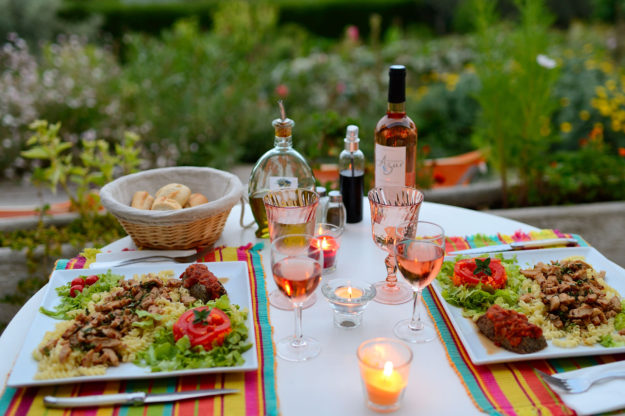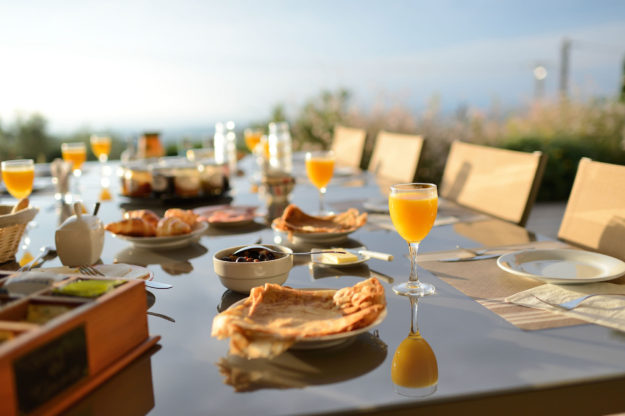 Breakfast
Servis en terrasse avec vue sur mer
Breakfast, consisting of fruit in season, bread, jam and home-made crêpes, is served on the terrace or indoors.
Wellness – Treatments
In your bedroom or outdoor
Want to press the "Pause" button and grant you a moment of relaxation and re-energization just for you? Jana professional masseuse and graduate is at your listening to provide you a real moment of relaxation.
(on appointment only, book in advance)