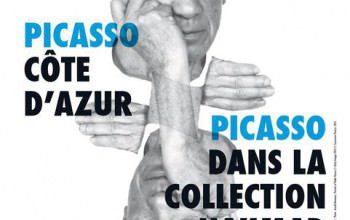 On the occasion of the 40th anniversary of Picasso's death, the Grimaldi Forum has organised an exhibition of over 160 works "Monaco celebrates Picasso"
This exhibition consists of an exceptional selection of major works, 101 from the Nahmad private collection and 60 lent by great international museums.
Two themes are illustrated:
"Picasso Côte d'Azur" takes visitors round Antibes Juan les Pins, Golfe Juan, Mougins, Cannes, the region which attracted him so much in summer between 1920 and 1946, and where the Mediterranean light, the sea and the coastline where for him direct sources of inspiration.
"Picasso in the Nahmad collection"
brings to light the artist's masterpieces which occupy an essential place in this collection, unique in the world in it's importance and quality, constituted by Ezra and David Nahmad over the last fifty years.