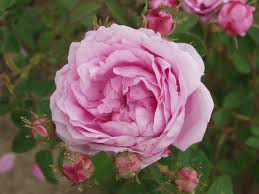 It's an annual date for rose professionals, whether they're creators, distributors and producers or horticultural organisations. This year, the exhibition will take place from May 10th to 13th 2018. All rose enthusiasts, they celebrate, together with the public, the rose's beauty.
Among all these beauties, we find Centifolia, one of the roses still cultivated in the Grasse region.
The exhibition is considered to be the leading annual European show of the cut rose.More than 50 000 roses are displayed in bouquets of 60 to 300 flowers. The rose, whether cut or a bush, is in the spotlight for the whole duration of the exhibition.
Flower of gods in bygone days, the rose has known the passing of time, symbol of grace and beauty.
The rose exhibition is an event which smells sweetly of the South. So, don't hesitate to come and live the Côte d'Azur life from the interior by booking a stay in one of our gîtes or bed and breakfast accommodation in Tourrettes-sur-loup, situated a few kilometres from Grasse, the perfume capital.